Before I was to come home, my sister asked me to stay at her workplace for a couple of hours to spend some quality bonding time. She works near the airport and her office has a spectacular view of the entire premise. Unfortunately, my camera doesn't have the power to fully capture the beauty of the spectacular view taken from a height of 12 floors.
Sunset at NAIA Tower
It just warms my heart to know my sister is one of the greatest things I have in this world. I've already mentioned her in the Nene Effect. I was wondering why she had asked her office mate that time of the sunset's schedule. Little was I aware, she'd planned to take a picture of it.
NAIA Car Park
She even took a picture of the cars parked below. Not everybody can take a tour of the NAIA Tower and I'm glad I was there to capture and share it here.
For my pièce de résistance, a GIF made by yours truly. I would like to give credit to my sister for having taken the photos that were used.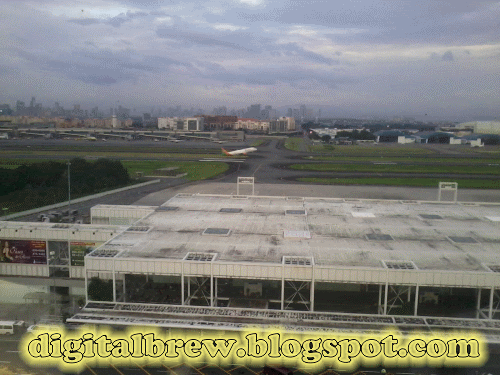 Read More